Early Saturday morning, the Indian Navy acquired a request from the Maritime Rescue Coordination Centre, Mumbai, for a Medical Evacuation (MEDEVAC) of a Filipino citizen on board MV Saipem Endeavour. The person was affected by acute appendicitis and required fast evacuation. The ship, beneath tow, was positioned 55 nautical miles (NM) southwest of INS Shikra.
An environment friendly MEDEVAC operation was carried out by the Indian Navy and Indian Coast Guard, involving a Seaking helicopter from INS Shikra and ICGS Samrat. Regardless of hostile climate circumstances, low visibility, and a low cloud base, the Seaking helicopter was launched at 0900 hours. Regardless of the ship's extreme rolling and vital turbulence, the helicopter safely landed on the ship and embarked the affected person.
At roughly 1000 hours, the plane returned to INS Shikra with the affected person, who acquired preliminary medical remedy at INS Shikra earlier than being transferred to INHS Asvini in Colaba for additional remedy.
This profitable MEDEVAC operation demonstrated the efficient cooperation and interoperability between the Indian Navy and Indian Coast Guard, using deployable belongings at sea and shore-based operations facilities.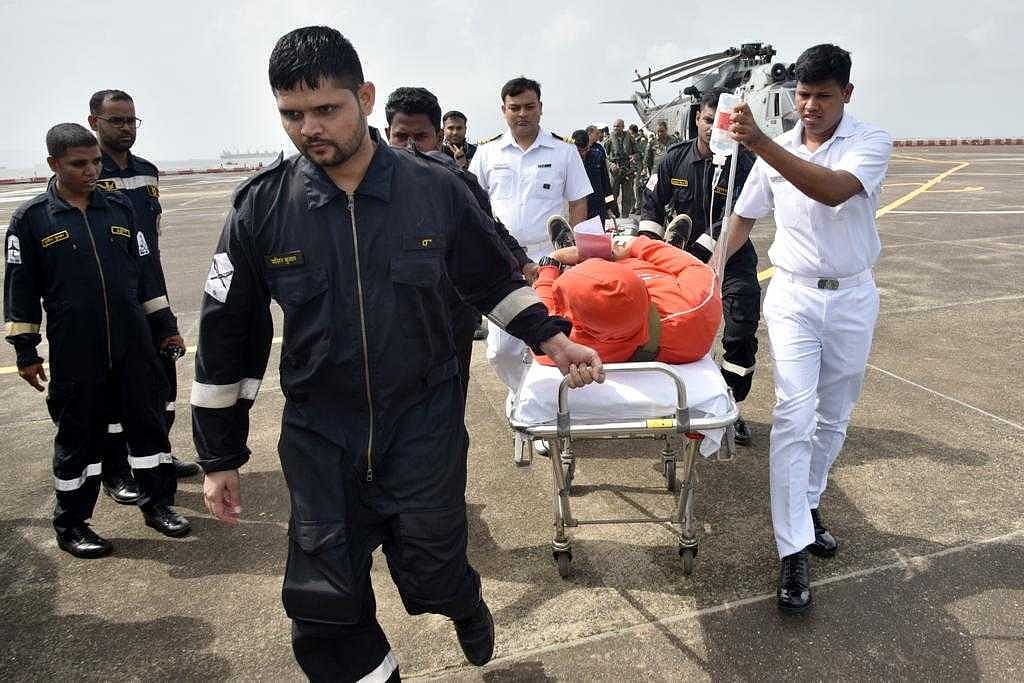 (To obtain our E-paper on WhatsApp every day, please click on right here.  To obtain it on Telegram, please click on right here. We allow sharing of the paper's PDF on WhatsApp and different social media platforms.)